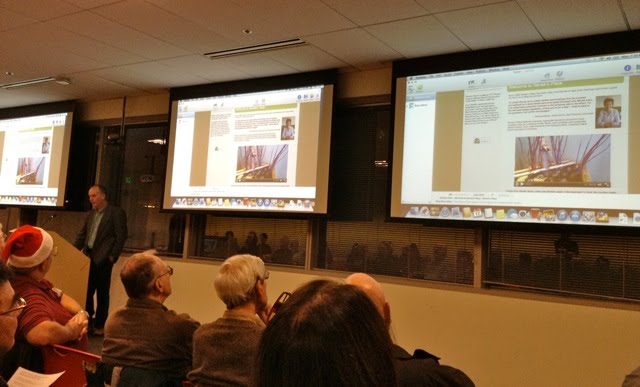 The Silicon Valley Macintosh User Group, SVMUG, is one of the most long running groups for persons interested in the Macintosh computer, iPhone, iPad, Apple TV, and other Apple products. Our focus is on the user experience, however we also discuss a wide range of related technological and social topics.
SVMUG meets once each month, at 7:00 PM Pacific time, on the third* Monday of the month.
We regret to announce that due to the COVID-19 situation, our meeting schedule is uncertain at this time. We hope to resume regular meetings on the third Monday of April. Please check the announcements for updates. Updates will also be posted on our mailing list.
Please view the announcements including information on our next meeting. (The meeting information is usually updated the week before the meeting.)

Follow us on Twitter. @svmug

Our meetings include a discussion of current news, a main presentation, an open source presentation, and a question and answers session.

You may also view notes from many of our previous meetings.