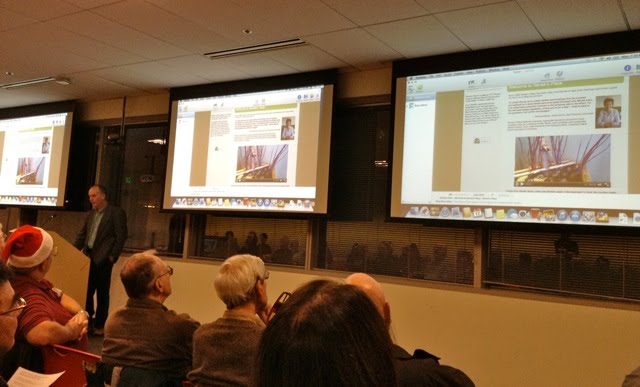 The Silicon Valley Macintosh User Group, SVMUG, is one of the most long running groups for persons interested in the Macintosh computer, iPhone, iPad, Apple TV, and other Apple products. Our focus is on the user experience, however we also discuss a wide range of related technological and social topics.
SVMUG meets once each month, at 7:00 PM Pacific time, on the third Monday of the month. Our meetings are held via online video conferences. Connection information is posted to our announcments page and to our mailing list prior to each meeting.
Please check the announcements for information. Updates will also be posted on our mailing list. Look under the Join tab for information on the mailing list.
While the meetings are public -- anyone may register and join -- we do require registration prior to the meeting so that we know who will be coming. A registration button will be sent to the mailing list about a week prior to the scheduled meeting. When you click that button, you will be shown a registration form in your web browser. Please provide your name and email address. Other information is optional.
Shartly after registering, you will receive a personal email that has a button for you to use at the start of the meeting to join the meeting. Please save that email for use when the meeting starts.
We do not share or distribute or sell personal information.
Follow us on Twitter. @svmug

Our meetings include a discussion of current news, a main presentation, an open source presentation, and a question and answers session.

You may also view notes from many of our previous meetings.